Owning a pet is an enriching experience. Your pet will always show you that unconditional, loyal love you crave. They will always lend a listening ear, and are the best friends you could ever have. If you want to adopt a new best friends, check out these cute adoptable pets in Orlando. There are also animal shelters near your pet friendly apartment in Orlando, so check those out, too.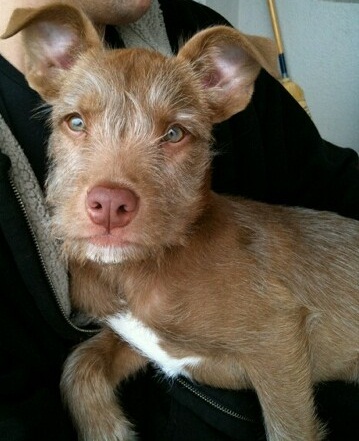 Pet Name: Eva fka Sandy
Breed: Italian Spinone
Age: Young
Male or Female: F
Size: M
12.5 months old, and about 35lbs. Housebroken, Non-shedding, and easy to care for. Beautiful girl and so sweet! Also looks to possibly be mixed with Wire-haired Vizsla and/or Schnauzer. Loves kids! Good with other dogs, and seem to be fine with cats although she is extremely curious of them. I would not recommend that she goes to a home with any. She would do fine in a home as the only pet, also. Loves the outdoors and a fenced yard is a must-have. She does make a good guard dog, too. The best home for her would be a home where there is only a couple of people and no small kids (just to be sure that they aren't knocked down by mistake when she gets happy). She would be happy having access to the yard often, also. She's truly an awesome dog and smart, too! Eva is micro-chipped.Fee is $70NOTE: ONE OF THE PICTURES IS OF HER WHEN SHE WAS A LITTLE PUPPY.
Read up on the Spinone Italiano!
http://www.wisdompanel.com/breed_count_matters/spinone-italiano/
View this pet on Petfinder.com
---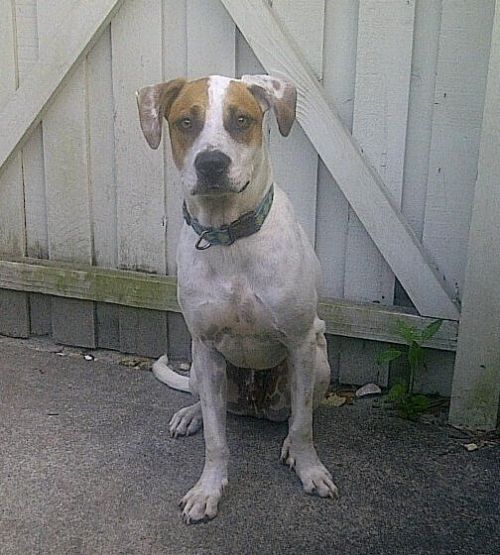 Pet Name: Tango fka Ruff
Breed: Boxer
Age: Young
Male or Female: M
Size: M
Tango is an awesome dog! He's about a year and a half, full of energy and life, and loves the outdoors! He is good with other dogs but will probably do ok as the only dog as long as he gets attention and land to run on. He is very sweet but can be stubborn at times. Housebroken. He is very smart and would do well in training. . Must have a fenced back yard (the bigger, the better!). Knows sit and shake. Runs like a greyhound! Tango has come a long way and is fairly well-behaved. Great companion!Fee is $60
View this pet on Petfinder.com
---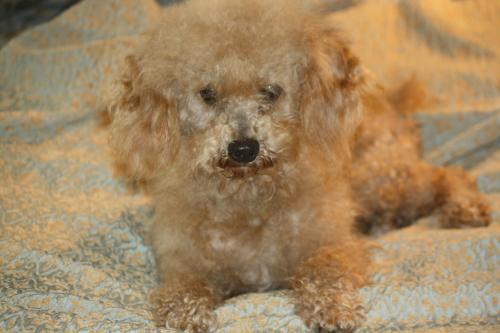 Pet Name: CINNAMON
Breed: Poodle
Age: Young
Male or Female: M
Size: S
PIX COMING SOON = CAMERA IS OUT OF ORDER
CINNAMON is a beautiful purebred apricot or "buff" Toy/Mini Poodle. This sweet little guy is fully grown and weighs just 11 pounds! He is very sweet and can't wait to sit on your lap and watch TV with you. He is a devoted little companion, past the puppy stages around 3 years old and he knows how to behave. He loves car rides!!! and will sit quietly on the passenger seat watching through the window. He is very easy going and plays well with all his doggy playmates here.
CINNAMON is real affectionate little guy, he loves to cuddle and give tiny puppy kisses. He is not a big barker but he will let you know if someone is coming to your door. This little guy is just the sweetest loving pup who just wants to find his forever home and he will love you unconditionally in return. He would be great with a retired couple or single person as he is used to a more quiet life style. This pup is up to date on shots and is ready to go home with his new family. If you would like to visit this baby & are ready to adopt please call
352-591-5330 for

SAME DAY VISIT only

.
PLEASE FILL OUT YOUR ADOPTION APPLICATION at
https://acrobat.com/?i=eB6J70XeTzs54vvRfGS6CA
PRINT & SIGN IT AND BRING IT WITH YOU WHEN YOU COME TO VISIT THE PUPPY OF YOUR CHOICE.
Sorry, we do NOT accept credit cards & due to increase of 'bad checks' no more checks either.. CASH ONLY. ADOPTION FEE IS $250.~~~~
PLEASE DO NOT FORGET TO CHECK OUR POSTING "FREE TO APPROVED HOME" PET.~~~~
Our adoption fees reflect our needs to cover all daily expenses for running the Sanctuary. Our daily expenses have been getting higher as the number of "un-adoptable" rescues in our shelter grows constantly. We have a number of 'permanent resident' rescues in our care that need daily medications, expensive shoeing and special feeds, just to name a few. We are entirely volunteer run and we DO NOT have free or "reduced cost' veterinary care. 100% of all adoption fees goes to the care & needs of our animals at the shelter. We encourage you to visit our website and learn about who we are before calling to make an appointment.
PLEASE BE KIND, DO NOT CALL AFTER HOURS AS IT RINGS THROUGH TO OUR PRIVATE RESIDENCE FOR EMERGENCIES.! THANK YOU!!
PLEASE CALL US THE SAME DAY (!!) YOU PLAN TO COME VISIT/ADOPT THE PUPPY OF YOUR CHOICE TO MAKE SURE THIS PUPPY IS STILL AVAILABLE. THERE IS NO NEED TO VISIT OR CALL DAYS OR WEEKS PRIOR TO YOUR ADOPTING SINCE WE CANNOT HOLD A PUPPY. WE ONLY SCHEDULE APPOINTMENTS FOR THE SAME DAY THAT YOU PLAN TO ADOPT as we can only hold a puppy the same day you are actually on your way to come & meet him/her. If this puppy is still listed it means either he/she or a sibling is still available.
BEFORE CALLING PLEASE READ THE FOLLOWING:THANK YOU!!
REMEMBER: This pet is going to be your new family member and wants to be with you for the rest of its life. Make sure your landlord AND your lifestyle allow for this puppy. We will ask questions, please do not be offended. We just want to make sure your puppy will be a good fit for life. Do not buy a puppy on a whim, because she is sooo cute or as a gift for someone else!! Once your new puppy goes home with you, he/she wants to love you and be yours forever! They love unconditionally, please understand they are not perfect!! Don't give up on your pet when something goes wrong… life happens & there is always a solution..
If you call and make an appointment, please be kind and let us know if you cannot make it as we are making this a dedicated time for YOU.
Saint Francis Sanctuary Rescue is entirely volunteer-run, a non-for-profit Animal Rescue group whose mission is to save horses, dogs and puppies and countless other small critters. We do not have any financial support and our adoption fees are the only way we can pay feed bills, veterinary care, and build shelters, kennels & fencing. We have fostered & adopted birds, cats, dogs, horses & all kinds of barnyard animals, squirrels, turtles and even fish! If we have room for it we will help!
Please call Saint Francis Sanctuary at 352-591-5330. If you can't reach us please keep trying as we are always busy with puppies & horses. Please do not email as we are receiving tons of emails daily and there is just not enough time in the day..:)
All our puppies and dogs have had their shots and been de-wormed.
You can reach us 7 days a week until 7:00 PM by phone. Visits are by appointment only.
We are located 15 miles South of Gainesville, just 3 miles off I-75 exit #368 and Hwy 441.
View this pet on Petfinder.com
---